Grab Your Free Cash Flow Forecast Template Below
Enter your name and email address below to get your copy of the Easy To Use Cash Flow Forecast Template
Please note: By entering your details you consent to receiving resources and promotional materials. All information shared remains confidential and will not be disclosed. For more information please view our privacy policy.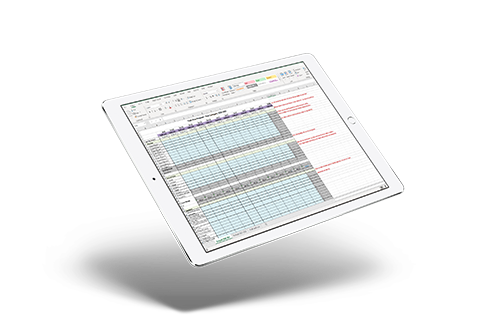 Cash-flow is the biggest hurdle any Business faces. Not only trying to keep it growing but mostly to keep a track of it. What if there was a way to track progress but to FORECAST where you're heading using the simplest of formats? Well this is it.
This is the same Cash Flow Forecast Template that I use to run my businesses – Everything from my construction business to my consulting business.
The advantage is that it updates in real time and it doesn't cost you a fortune on subscriptions and fancy formats. You can check what impact any decision you're planning to make will have on your Business before you even decide to make it.
So grab the Free Template and make the critical decisions you need to make with the RIGHT information in front of you.